Students' Energy Price Allowance (EPPSG)
Who is eligible to apply?
According to the Student Energy Price Allowance Act (EPPSG), a one-time payment of 200 euros is made to eligible persons upon application.
Eligible are persons who were enrolled at a higher education institution located in Germany on 01.12.2022 and had their residence or habitual abode in Germany.
Not eligible are guest auditors, guest students as well as collegiate students in the pre-subject study EPPSG § 1 paragraph 2 point 4.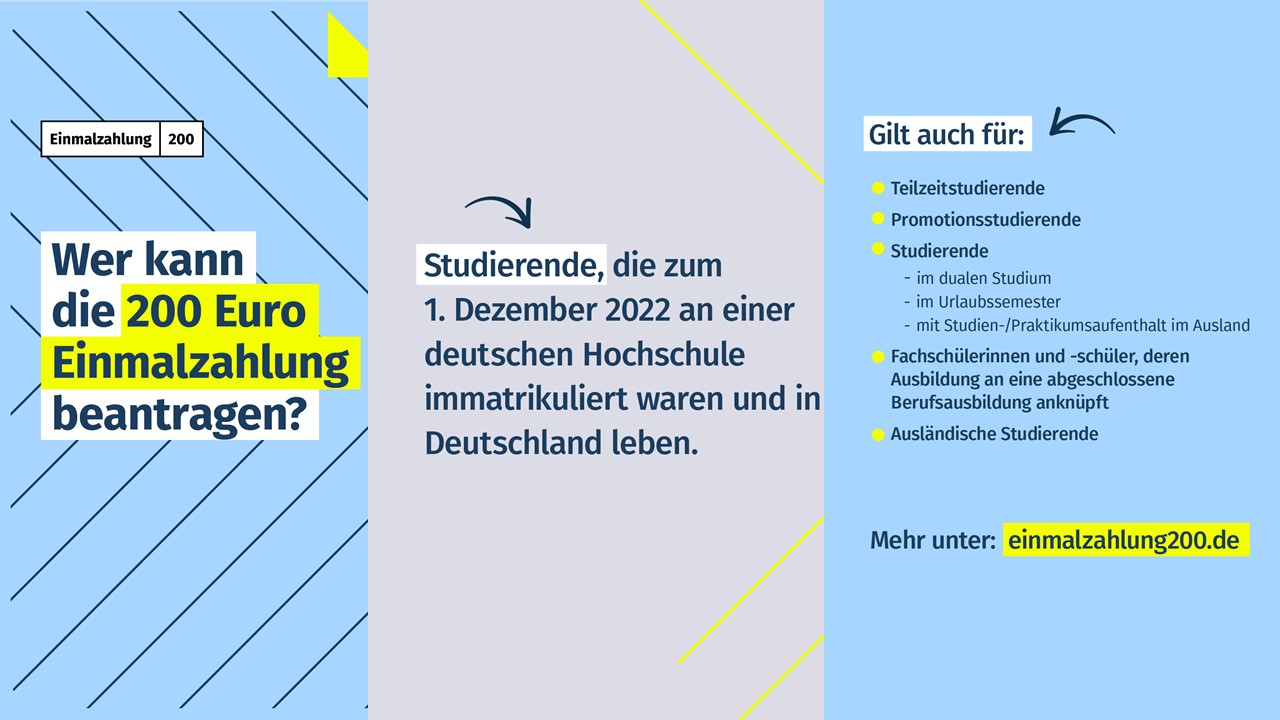 Registration with bund.ID
Prerequisite for the application is the registration at the portal bund.ID. The following 3 registration options are available.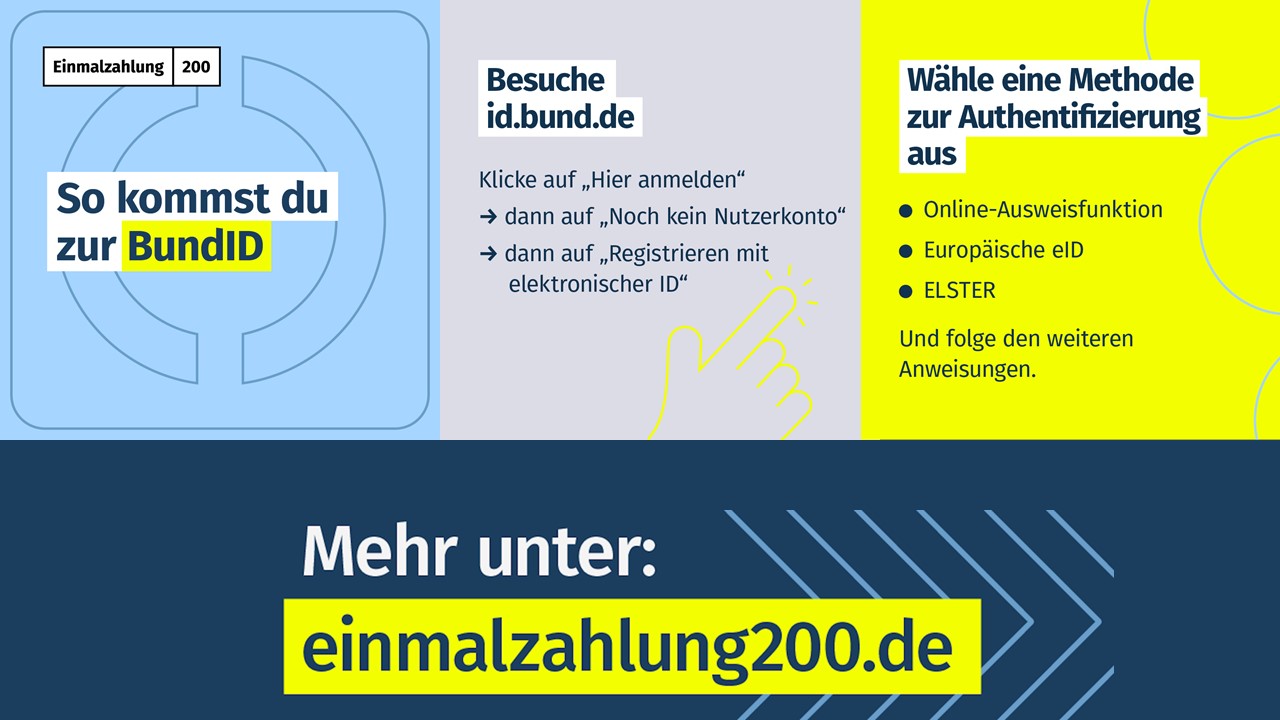 After successful registration at the bund.ID portal, you can submit your application for a one-time payment. You will need a personalized EPPSG access code. If you register on the bund.ID portal with a user name and password, you will also need a PIN in addition to the EPPSG access code.
Payment
After successful verification of the applicant's eligibility, the EUR 200 will be paid to the SEPA bank account specified when the application was submitted.