Lasers and laser technologies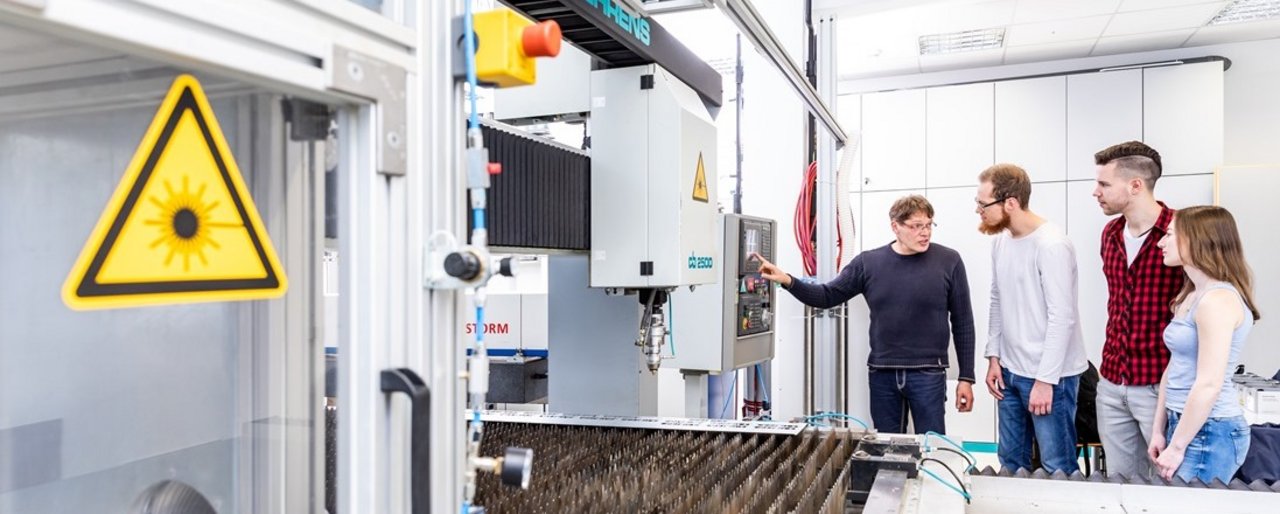 Students from various technical courses of study at the Ernst-Abbe-Hochschule Jena (University of Applied Sciences) are trained in the laser material processing laboratories. In addition, advanced training courses are also conducted and offered. Training content concerns topics of laser technology, beam analysis, the interaction of laser beam and matter as well as the processes of macro- and micro-machining.
In addition to teaching, numerous research projects are carried out in these laboratories, as well as applied research and development for industrial partners. In particular, research services are offered in the fields of laser beam cutting, joining and marking. Furthermore, the employees carry out consulting activities on the technological use of lasers and support feasibility studies on special process developments.
Contact
Head: Prof. Dr. Jens Bliedtner
Staff: Dr. Kerstin Götze, Holger Schoele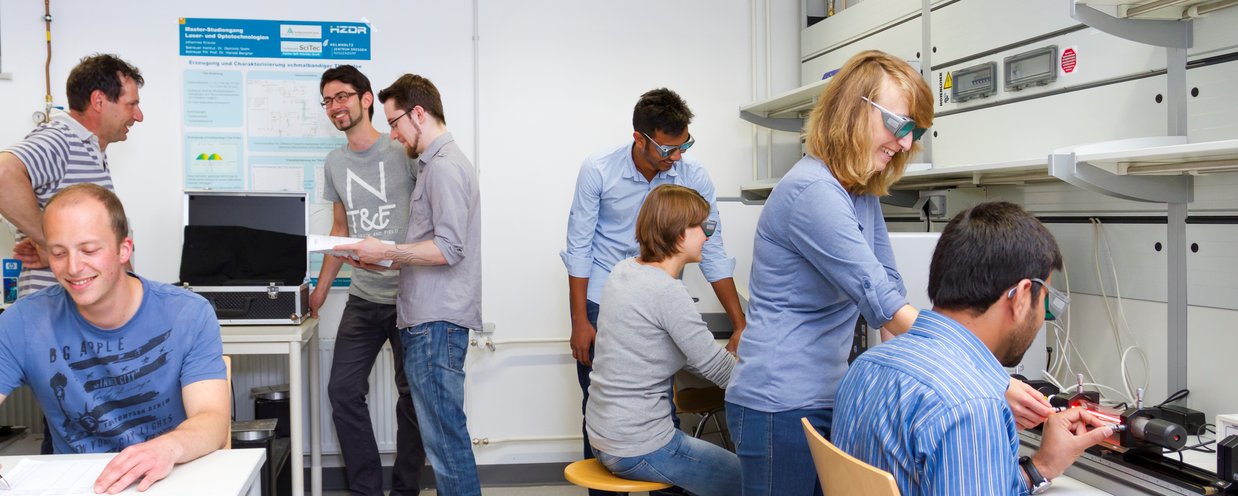 In practical courses on laser technique and laser measurement technique, students create special lasers from basic components and analyze important target parameters such as laser power and beam quality. The modular experiments focus on the physical understanding of the structure and operation of lasers. Measurements of important quantities such as layer thicknesses, path length changes and particle velocities are based on commercial equipment.
Contact
Head: Prof. Dr. Harald Bergner
Staff: Jürgen Stecklum