Study programs of the Department of Industrial Engineering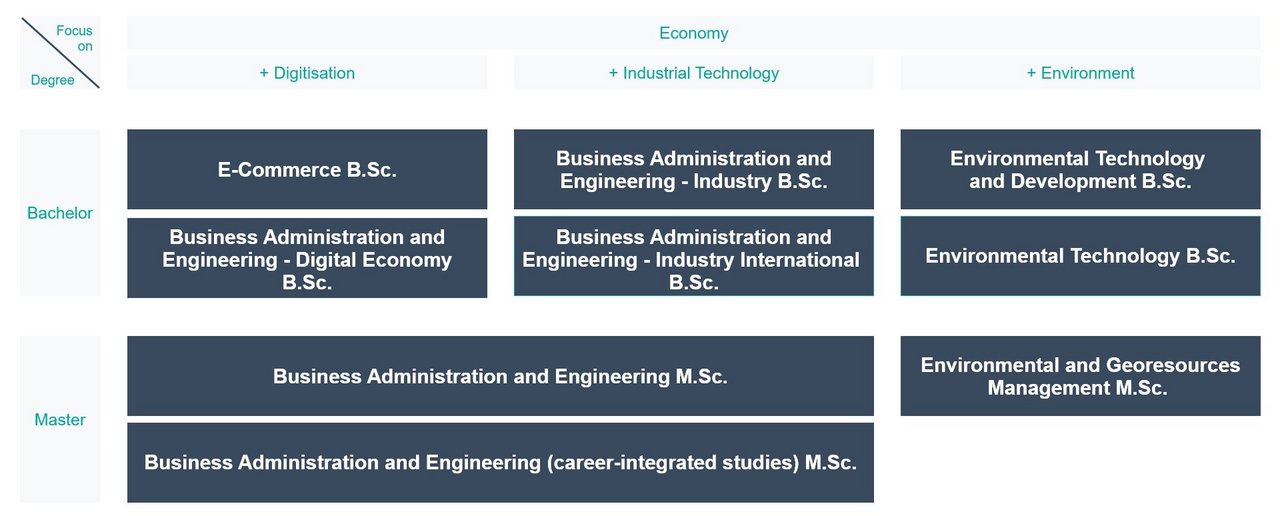 In addition to the courses of study mentioned here, the university has created a practice-oriented special form: "Study with in-depth practice". This form of study is intended to enable students to gain practical experience alongside their studies at a particularly early stage. In this way, content learned during the course of study can be applied in practice in a timely manner. Further information on the study program with in-depth practical experience can be found here.
The Department of Industrial Engineering offers you a wide range of degree programs with a focus on business and technology. The listing is linked to the central study program pages of the university. An alternative view of the study programs can be obtained via our "landing pages" - the compact insight on one page for the Bachelor's programs or the Master's programs. Have a look at the flyers there, too!